1. Varys
Varys was the first person to lose his life as he had betrayed Queen Daenerys. Varys gets killed by the dragon fire, but maybe not before sending out letters of Jon Snow's true heritage. But to whom does Varys send those letters? You'll surely find it out in the last episode.

2. Euron Greyjoy
As we all know, death kept on haunting Euron since the first day. After his fleet gets vandalised by Dany, Euron somehow makes it ashore where he meets Jaime and encourages him to fight. Though at first, it feels like Euron will surely win, at last Lannister kills him by running a sword through Euron.
3. Jaime Lannister
When Jamie had escaped after the last episode, everyone expected that Jaime's arc would come to an end after killing Cersei.  But it doesn't seem like that. Actually, Jamie wanted to save Cersei. But by the time Jamie had reached Cersei, the castle starts collapsing around them and the one last time we see both of them is just moments before the whole castle fully collapses.
4. Cersei Lannister
As her end is nearing, Cersei can be seen wrapped around Jaime's arms, crying that she doesn't want her or her child to die like this. This act of Cersei exposes a different side of her's which fans hadn't seen in many years
5. Sandor Clegane
Sandor Clegane died almost the same way how people had expected him to, In a fight with his brother, The Mountain. At least, Sandor does one good deed before his death by convincing Arya Stark not to follow his route.
6. The Mountain
Mountain had died long ago. But he had made a comeback once again to kill his brother Sandor. Mountain's now gone for good. But it did take some beating. A few fans also rejoiced after they found out what he really looks like.
7. Qyburn
As decided by fate, Qyburn dies in the hands of his magnificent creation – The Mountain. As he hindered Cleganebowl.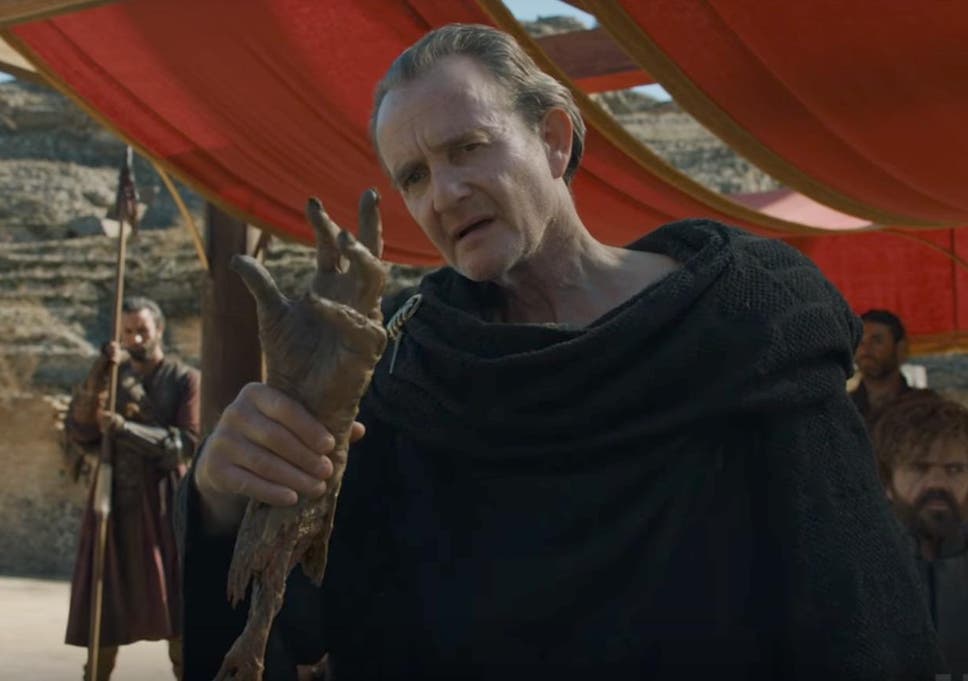 8. Harry Strickland and the Golden Company
The much-admired fighting force of the Golden Company could just not face the might of the Drogon. In fact, there wasn't much of a fight as Harry Strickland gets killed while fleeing away from the Drogons.